Join the 1st GRI Reporters' Summit, a unique one-day symposium for practical solutions, support and networking, helping you raise your reporting game.

Click here to register

The GRI Reporters' Summit, held on February 13, 2017, in Scottsdale, Arizona,  will feature a variety of workshops, providing you with expert reporting guidance on important topics, including:
Transitioning from G4 to the GRI Sustainability Reporting Standards
Best practices in materiality assessment
Engaging with supply chain
Emerging non-financial reporting regulations
Sustainability reporting for first-time reporters
As a participant you will take away specific tools, case studies and practical solutions, helping you be a more effective steward of your organization's sustainability management and reporting journey.
Register now and secure your place.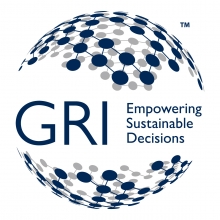 Global Reporting Initiative
Global Reporting Initiative
The Global Reporting Initiative's (GRI) vision is that reporting on economic, environmental, and social performance by all organizations becomes as routine and comparable as financial reporting. GRI accomplishes this vision by developing, continually improving, and building capacity around the use of its Sustainability Reporting Framework.
An international network of thousands from business, civil society, labor, and professional institutions create the content of the Reporting Framework in a consensus-seeking process.
More from Global Reporting Initiative