Companies & Causes Canada will be held on October 28th at the Toronto Board of Trade. This inaugural event is a powerful forum bringing together the professionals who will shape the future of socially responsible commerce in Canada and a chance to learn from, share and nurture corporate initiatives combining profit and purpose.
Founding corporate sponsors include Manulife, Shoppers Drug Mart, CIBC, TELUS, ScotiaBank and RBC. Keynote speakers include Unilever Canada, Children's Miracle Network Canada, TELUS, Canadian Tire,DoSomething.org and TerraCycle. You'll find the full program here.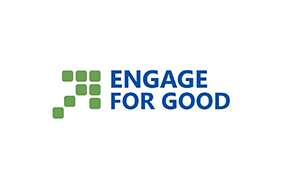 Engage for Good
Engage for Good
Engage for Good (formerly the Cause Marketing Forum) helps business and nonprofit executives succeed together by providing access to actionable information, valuable contacts and recognition for outstanding work through conferences, distance learning, online resources and customized services.
More from Engage for Good