"You never change things by fighting the existing reality. To change something, build a new model that makes the existing model obsolete." – R. Buckminster Fuller
Has capitalism lost its way? Can it survive or will it need to be replaced? Does your company understand the strategies for the new economy? And are you ready to compete in an economic system that rewards shared values, well being and inclusive prosperity?
Join CSRwire and Toronto Sustainability Speakers Series [TSSS] as they launch a new webinar series to unearth the answers to some of these questions with leading experts and changemakers.
Our first webinar will feature Mark Anielski, the co-founder of Genuine Wealth Inc., and the author of The Economics of Happiness: Building Genuine Wealth. Also an economist, consultant and Adjunct Professor at the School of Business, University of Alberta, and the Bainbridge Island Graduate Institute, Anielski
will address some of these questions and examine how progressive companies are positioning themselves for an era when the creation of wellbeing will be the competitive advantage that drives corporate profits.
Joining Anielski for what promises to be a compelling conversation will be CSRwire's Editorial Director Aman Singh, Senior Editor Francesca Rheannon and TSSS Founder Brad Zarnett. There will be plenty of time for questions and comments so please come prepared to interact.
To send questions in advance, please email Aman@CSRwire.com. To follow along on Twitter, use #CapitalismReset.
And if you're in the Toronto area on March 4, 2014, don't miss the opportunity to see Mark Anielski Live at TSSS!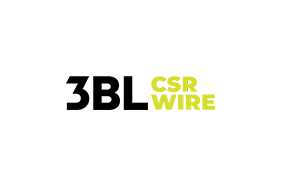 3BL CSRwire
3BL CSRwire
Respected and relied on by journalists, bloggers, business leaders and academics around the world, 3BL CSRwire is a dedicated, real-time source for major news and updates from within the worlds of ESG, corporate social responsibility and sustainability.
3BL CSRwire offers a-la-carte press release distribution to a global network of influential stakeholders and mainstream audiences—perfect for organizations just getting started in CSR or for those looking to get the most out of their corporate communications.
More from 3BL CSRwire