EarthShare Michigan, The Southeast MI Sustainable Business Forum, and the University of Michigan ERB Institute for Global Sustainable Enterprise will co-host the inaugural Michigan Sustainable Business Symposium on September 14, 2012 at the University of Michigan Rackham Theatre.
The symposium will showcase how sustainability creates profitability and opportunities for Michigan businesses.
Moderaters and keynote speakers are leaders from the private and public sectors, including Kalman Stein, President & CEO, EarthShare, and Bill McKibben,founder of 350.0rg, as well as panelists from General Motors, Dow Chemical Co., and Herman Miller. Sessions will focus on Energy Efficiency; Profitability; Social Responsibility; and Government's Role.
Tickets are available for purchase at www.smsbf.org with an Early Bird Special through August 24th; cost includes continental breakfast, lunch and membership to Southeast Michigan Sustainable Business Forum.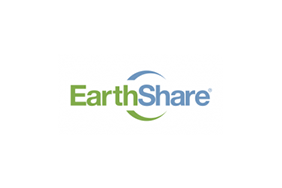 EarthShare
EarthShare
For almost 30 years, EarthShare has given businesses and employees across America effective ways to care for our natural resources and contribute to a sustainable future. Today EarthShare works with the corporate sector to create dynamic and relevant engagement and philanthropic experiences for employee participants, businesses, and the communities where they live and work.
Our mission: To accelerate the pace of positive environmental change through the collaborative power of motivated businesses, individuals, and America's vital network of environmental and conservation organizations.
EarthShare at Work includes:
Program options for tailored or turnkey engagement
Topical content and educational tools and resources
Employee philanthropy and focused Issue Funds
Nationwide and community-based volunteerism and events
International, national and state-based participating nonprofits
More from EarthShare