We are pleased to invite CSRwire members to join us for the 2012 annual Social Innovation Summit at the United Nations for unparalleled networking opportunities with an exclusive mix of global attendees on May 30 - 31, 2012.
Social Innovation Summit 2012 is a premier invitation-only conference connecting and inspiring a unique network of Business, Technology, & Community leaders interested in affecting positive social change. The summit balances significant networking time with high-profile global speakers presenting emerging trends across social innovation themes such as economic development, education, women & girls, sustainability and global health.
We are happy to offer CSRwire members this opportunity to join an otherwise closed event with a fantastic lineup of world class speakers including:
Alicia Keys, Multi-Platinum Grammy Singer, Songwriter, Actress & Philanthropist
Howard W. Buffett, Executive Director, Howard G. Buffett Foundation
Craig Venter, Chairman & President, J. Craig Venter Institute
Jonathan Greenblatt, Head, Office of Social Innovation, White House
Kay Koplovitz, Chairman, Liz Claiborne
Jean-Pierre Rosso, Chairman, World Economic Forum USA
Peter Bloom, Managing Director, General Atlantic; Chairman at DonorsChoose.org
Along with our event partners the United Nations Office for Partnerships we would be honored if you would accept our invitation, with details as follows:
Agenda:
Thursday, May 31st
9:00-6:00pm: Main Event Program
6:00-8:00pm: Networking & Cocktail Reception
Pre-Conference: Wednesday, May 30th (**optional)
2:00-6:00pm: Interactive Workshops & Roundtables
6:00-8:00pm – Networking Reception
Partial List of Confirmed Speakers:
Adam Brotman, Chief Digital Officer – Starbucks
Alan Hassenfeld, Chairman of the Executive Committee – Hasbro
Alicia Keys, Multi-Platinum Grammy award-winning Musician, Actress & Philanthropist
Bill Gross, Chairman & CEO – Idealab
Craig Venter, Chairman & President – J. Craig Venter Institute
Desh Desphande, Chairman & Co-Founder – Sycamore Networks
Dov Seidman, Chairman & CEO – LRN
Ellen Lambert, Executive Director, Corporate Contributions – Merck
Howard W. Buffett, Executive Director – Howard G. Buffett Foundation
Hunter Walk, Head of Social Good Initiatives – YouTube
James Gowen, Chief Sustainability Officer – Verizon
Jean-Pierre Rosso, Chairman – World Economic Forum USA
Jeff Swartz, Former CEO & President – Timberland
Jeffrey Hollender, Co-Founder – Seventh Generation
Jonathan Greenblatt, Head, Office of Social Innovation – White House
John Abele, Founder – Boston Scientific Corporation
John Wood, Co-Chairman & Founder – Room to Read
Kay Koplovitz, Chairman – Liz Claiborne
Laura Arrillaga-Andreessen, President – Marc and Laura Andreessen Foundation
Nicholas Negroponte, Chairman & Founder – One Laptop Per Child
Nick Beim, General Partner – Matrix Partners
Rebecca Lucore, Head of Corporate Social Responsibility – Bayer Corporation
Rhonda Mims, President – ING Foundation
Shannon Schuyler, Senior Managing Director, Corporate Responsibility – PwC
Soon-Hong Choi, Chief Information Technology Officer – United Nations
Steve Gleason, Former NFL Player; Founder – Team Gleason Foundation
Timothy McClimon, President – American Express Foundation
Tiki Barber, NFL Former Pro Bowl Running Back & NBC Broadcaster
Tom Shadyac, Director, Screenwriter, and Producer – Ace Ventura, Bruce Almighty, I Am

Online Registration
Summit Website: www.socinnovation.com
Ticket Price: $1295 for two-day conference; $995 for one-day
VIP Code: CSRwire10 (10% discount for CSRwire members)
Confirmed Attendees: Attending will be an elite invitation-only gathering of top Fortune 500 corporate executives, venture capitalists, government leaders, heads of CSR, foundation presidents, and social entrepreneurs including firms such as:
Abbott
American Express
AOL
Bank of America
Bristol-Myers Squibb
CBS
CDW
Citi
Cisco
Deutsche Bank
Discovery Communications
Draper Richards Foundation
eBay
F5 Networks
Facebook
First Round Capital
Ford Foundation
Gap
General Electric
Gilt Groupe
Goldman Sachs
Google
Heineken
Hewlett-Packard
ING
Intel
J. Craig Venter Institute
JPMorgan Chase
Lockheed Martin
MasterCard
Merck
McKesson
McKinsey
Microsoft
Mitsubishi
National Geographic
NBC Universal
Nike
NYU
Omidyar Network
Oracle
Pfizer
PwC
Robin Hood
Salesforce.com
Samsung
Siemens
Skoll Foundation
Sony
Starbucks
T-Mobile
Twitter
Time Warner
United Nations Foundation
Verizon
Viacom
VMware
Wall Street Journal
Wal-Mart
Walt Disney
Western Union
William J. Clinton Foundation
World Bank
Zynga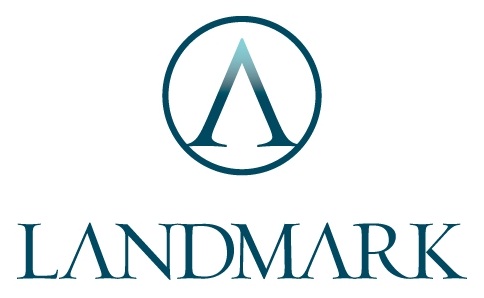 Landmark Ventures
Landmark Ventures
Landmark Ventures was founded in 1995 as a family office and today has grown to encompass a broader footprint as a global investment bank and corporate advisory firm. Our business activities focus on opportunities within the Innovation Economy (technology, media, communications, semiconductors, internet, cleantech and healthcare) where we provide mergers & acquisition advisory, corporate development and capital raising services for a unique client roster of growth-oriented private companies, leading public companies and investment funds. The Social Innovation Summit was founded as part of Landmark Ventures' corporate philanthropy program, with the goal of leveraging our convening power to create a platform for the business community to identify, explore and actualize partnership opportunities for driving global social innovation. It represents our passion for fostering growth and innovation in the for-profit sector and applying the same business principles to the non-profit sector.
More from Landmark Ventures