Is your management system ready to confront the challenges of both current and emerging EHS regulations?
Join representatives from Allergan Inc., Dean Foods, and Rosemont Inc. to examine how companies are creating management systems to manage and track the volumes of data required from suppliers to stay in compliance with REACH, RoHS and other product regulations.
Learn answers to questions that include:
What does a management system for this process look like?
How do you determine the information needed from suppliers?
Who is responsible for managing the process ?
Where do the resources come from?
You'll leave this webinar with an understanding of the solutions your peers have implemented and new ideas for advancing your own efforts.
Featuring Case Studies by:
Sulaiman Hamidi , Manager, EHS Global Technical Operations, Allergan Inc.
Mike Miller , Senior Director, Environmental Health & Safety , Dean Foods
Karen Yeadon, Manager, Environment, Health & Safety, Emerson Process Management, Rosemont. Inc
Dec. 1, 2011, 1 - 2:30 p.m. (ET) - Register today!
Cost: Members, $149, Non-members, $189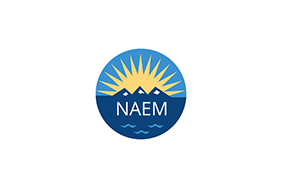 National Association for Environmental Management (NAEM)
National Association for Environmental Management (NAEM)
The National Association for Environmental Management (NAEM) is a professional association that empowers corporate leaders to advance environmental stewardship, create safe and healthy workplaces, and promote global sustainability. As the largest professional community for EHS and sustainability decision-makers, we provide peer-led educational conferences and an active network for sharing solutions to today's corporate EHS and sustainability management challenges. Visit NAEM online at www.naem.org.
More from National Association for Environmental Management (NAEM)