The "Raise the Bar, Hershey!" Campaign is planning a rally in front of the Hershey Store in Times Square.
We're calling on Hershey to stop child labor in its cocoa and start supporting Fair Trade! Join us on Wednesday June 8th at 10:30 am in NYC.
When: June 8 2011, 10:30am - 12:30pm
Where: In front of the Hershey Store in Times Square
1593 Broadway. (Northwest corner of Broadway and 48th Street, Manhattan)
Who will be there: Raise the Bar Hershey Campaign groups (Green America, Global Exchange, International Labor Rights Forum) along with NYC students, labor, faith-based, fair trade and social justice organizations. Kerry Kennedy and Lee Cutler of the NY State United Teachers (NYSUT) will also be joining!
Why: In advance of World Day Against Child Labor, the rally will focus attention on the ongoing use of child labor, forced labor and trafficking in the cocoa industry and call on Hershey to start sourcing Fair Trade Certified cocoa.
RSVP on Facebook here!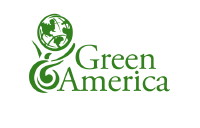 Green America
Green America
Green America is United States' leading green economy organization. Founded in 1982, Green America provides the economic strategies, organizing power and practical tools for businesses and individuals to solve today's social and environmental problems. Green America's green economy programs encourage corporate responsibility, tackle climate change, build fair trading systems, advance healthy, local communities, and provide green purchasing and investing information for families and businesses. To receive Green America's popular publications, including the Green American and the National Green Pages™, participate in Green Festivals, or to get its free e-newsletter, providing the latest green news, green discounts, and opportunities to take action for a green economy, visit http://www.GreenAmerica.org, email info@GreenAmericaToday.org, or call at 800-58-GREEN.
More from Green America